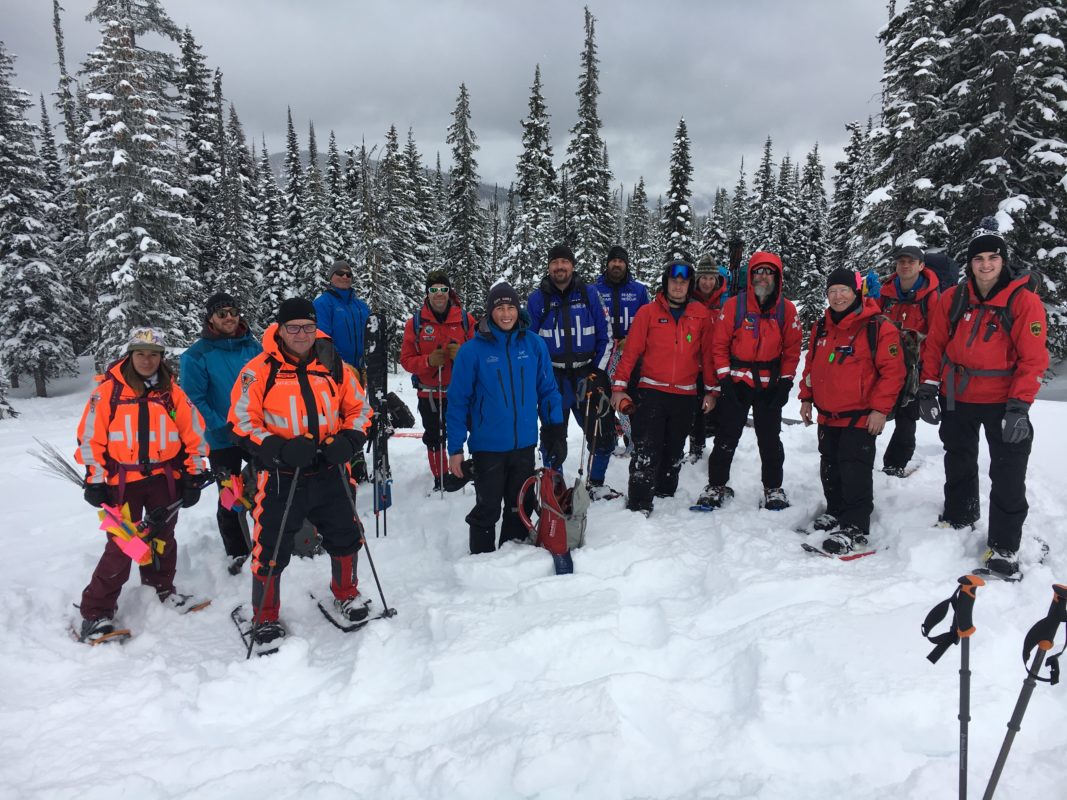 This past Family Day weekend, 2 COSAR members joined 11 other search and rescue members from teams across southern B.C. to participate in the Organized Avalanche Response Team Member course held at Big White Ski Resort.
The two-and-a-half-day long course focused on providing team members with the necessary skills required for participating in avalanche rescues. Participating teams included: Castlegar Search & Rescue, Rossland Search and Rescue, Central Okanagan Search & Rescue, Oliver/Osoyoos Search and Rescue, and Penticton & District Search & Rescue.
If you are heading out to play in the snow, don't forget to check out avalanche conditions at avalanche.ca and make sure that you cover off AdventureSmart's Three Ts: Trip Planning, Training, and Ten Essentials.