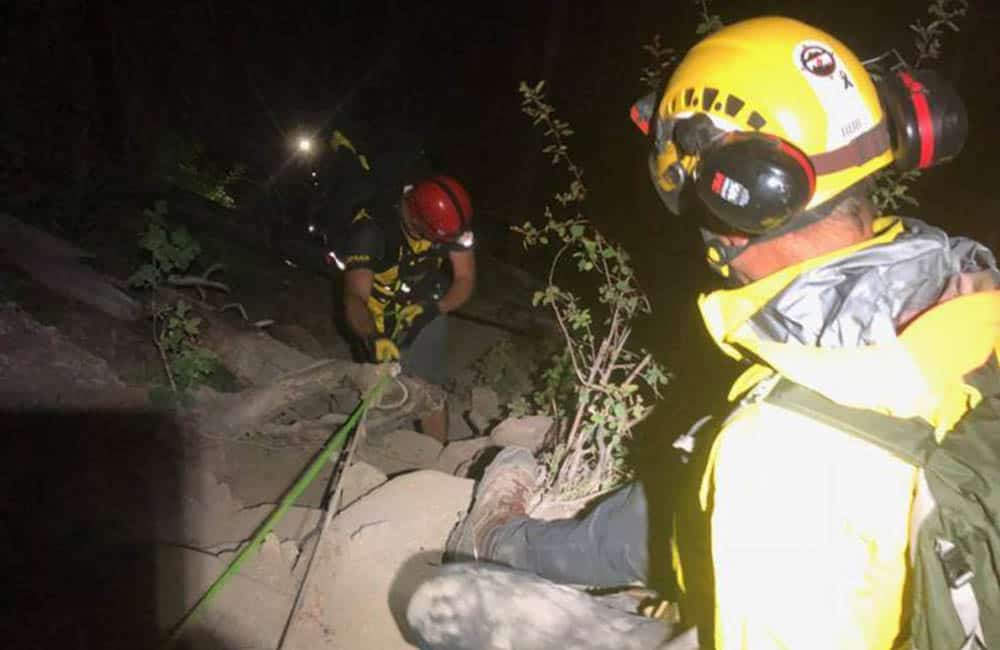 Sunday was a busy one for Central Okanagan Search and Rescue.
At 1 PM we got a call for an injured mountain biker on the KVR.
A female tourist in her 60s from South Africa crashed and sustained head injuries and a possible concussion because she wasn't wearing a helmet.
She was stabilized and turned over to BC ambulance services
At 7 PM COSAR was called to Christie Falls in West Kelowna up Bear Creek Road.
A man had fallen off the rope swing over the falls and sustained serious lower body injuries serious injuries.
16 COSAR members, with help from 4 Penticton search and rescue rope team and a member of the Prince George search and rescue rope team who was in the area, helped stabilize the subject while a Cormorant helicopter from 442 squadron in Comox was dispatched.
The subject, a male in his 20s from Quebec, was evacuated by helicopter to Kelowna General Hospital.
COSAR members began the day at 9 am with a four hour training session on wildfire safety.