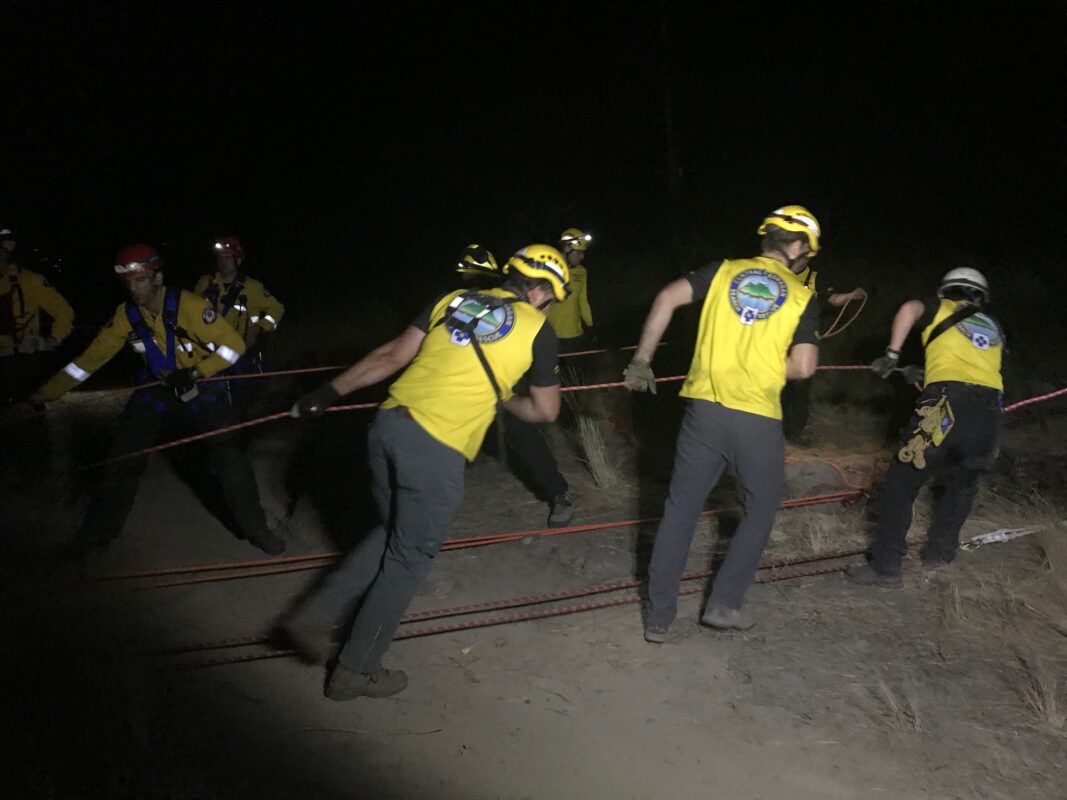 Friday evening at 7 pm, the Central Okanagan Search and rescue team was tasked out to rescue two young males that had climbed down into a canyon next to a waterfall along canyon rim trail on Westside rd.
The males aged 17 and 18 were hiking the trail when they decided to climb down the canyon rim to one of the waterfalls to get a drink of water and go for a swim. Once they got in the water and swam around, they were carried a few meters downstream and put them in a position that they could not climb back up. An emergency call was made and the RCMP requested COSAR to attend and remove them from the canyon.
The young males were located about 300 ft down in the canyon sitting on a ledge just above the water. COSAR attempted to removed the males by helicopter using a rescue winch system but due to the fading daylight that was not possible. COSAR then requested assistance of the West Kelowna Fire Department technical rescue team and together we worked on removing the males from the ledge and brough them up the 300 ft cliff.
COSAR responded with 14 members, the West Kelowna fire department with 9 members, the RCMP with one member and BCEHS with 2 members. Search Manager Duane Tresnich stated that "This was a very technical rescue which took over 5 hours to complete and needed the combine teams to work together for this very successful outcome" The males were uninjured and turned over to their parents at 1am.
For media requests, please contact media@cosar.ca