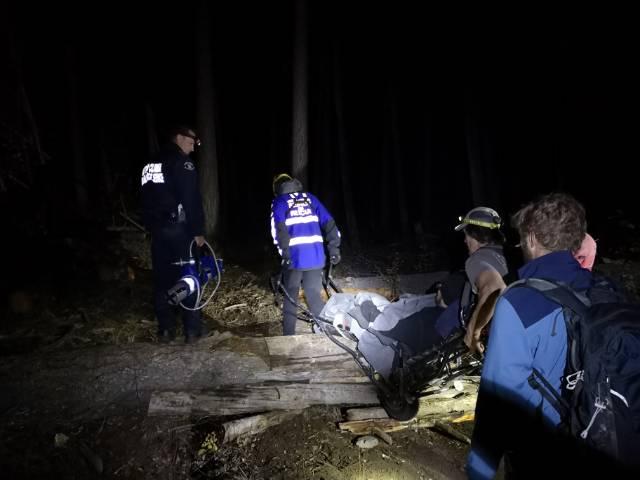 For the second time Saturday, Central Okanagan Search and Rescue was tasked to assist the BC Ambulance Service in locating and retrieving an injured subject.
A group of four off-road motorcyclists had travelled from Alberta to ride the Bear Creek motorcycle trails when one of the riders fell while trying to ride a steep slope. The injury to his knee prevented him from riding or walking out, so he called for help and had his riding partners meet emergency crews at the trail head.
The man was located several kilometers from Bear Creek Main.

Seven COSAR members and a paramedic walked into the area, stabilized the leg and brought the subject out using a TrailRider chair.

The 47-year-old male was then transferred to awaiting ambulance and transported to Kelowna General Hospital.

COSAR would like to thank the CRIS Adaptive Adventures organization for the use of the TrailRider chair. It was also used early in the day to evacuate an injured hiker in Peachland.