A Busy Canada Day for Central Okanagan Search and Rescue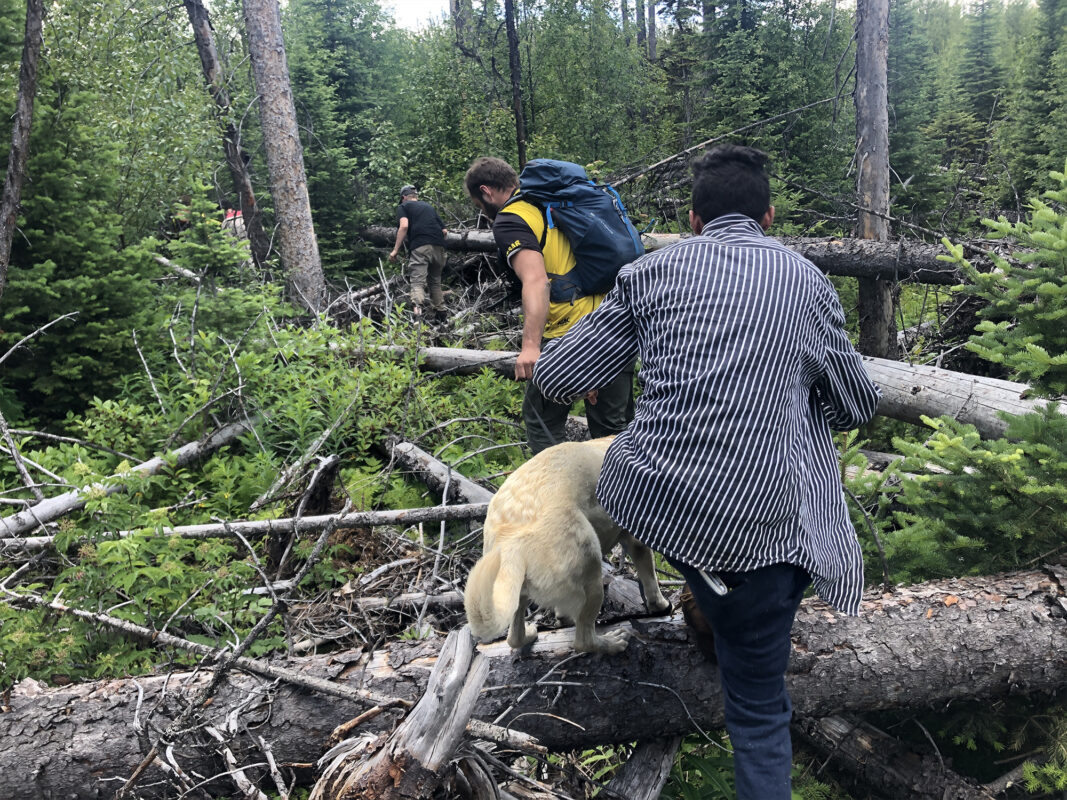 Canada Day morning at approximately 7:30am, Central Okanagan Search and Rescue was tasked out to locate 3 missing hikers and their dog in the Postill Lake area.
The subjects had planned to drive to Postill Lake on Sunday morning at 11am but ended up lost on one of the forestry roads in the area. At one point their dog ran into the bush and the 3 subjects went looking for her eventually becoming lost and unable to find their way back to their vehicle. They were not able to call for help as they were out of cell service.
Central Okanagan Search and Rescue responded with ground and ATV teams along with air support from RCMP. Searchers had a rough starting area based on a ping of the subject's cell phone which was captured when the subjects managed to eventually hike to a location with some cell service before their phone died.
The subjects were eventually located at 12:30pm in dense, swampy terrain, filled with deadfall. The subjects were lost for approximately 25 hours with no supplies due to their unplanned adventure. Aside from suffering from mosquito bites, thirst and hunger, all three subjects and their dog were in good health.