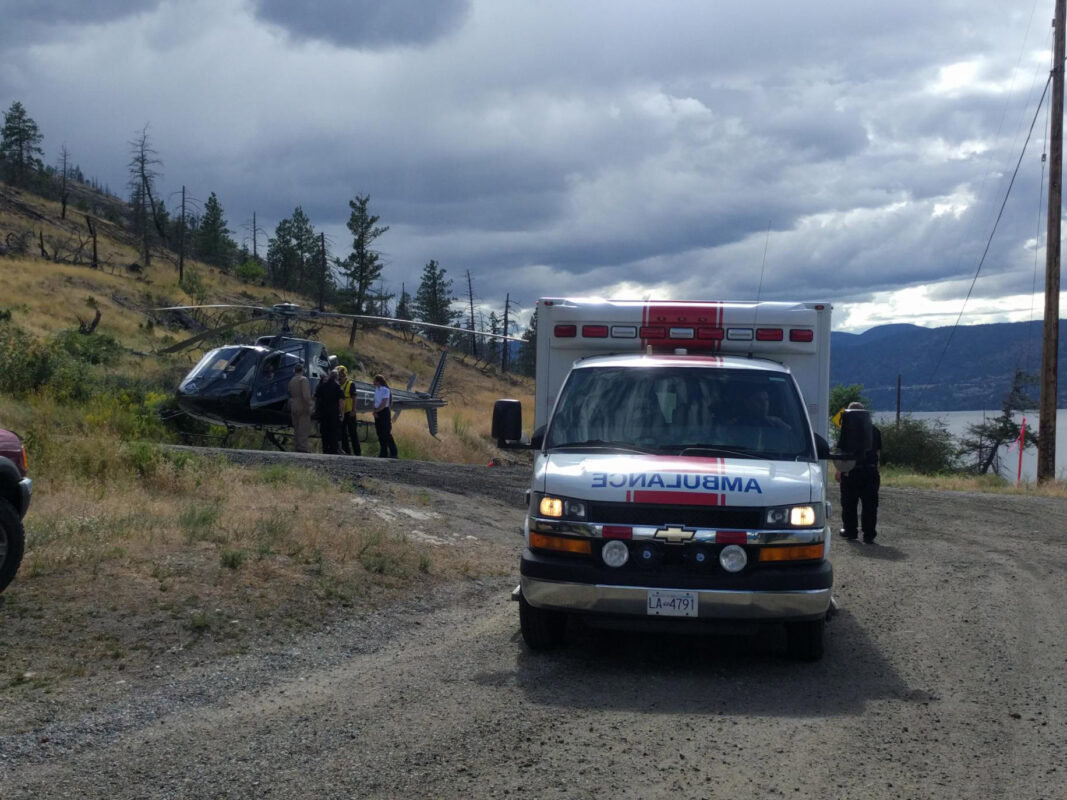 Injured Hiker
Central Okanagan Search and Rescue was called out today at just before 3pm to rescue an injured hiker in Okanagan Mountain Park who had sustained an ankle injury. One bike team and one ground team with a trailrider chair (Thank you CRIS for once again lending us this amazing tool!) was sent in via two different routes to locate the subject.
The bike team located and assessed the subject. Within minutes a helicopter from Eclipse Helicopters in Penticton arrived on scene. A suitable landing zone was located near the subject who was than transported to the helicopter and flown to the trailhead. Thank you Eclipse for the amazing response time! It was greatly appreciated by all involved.
Team members returned on ground back to command and the operation was wrapped up shortly after 6pm.
Injured Dirt Biker
On Saturday, 2 days earlier, the team was called out to rescue an injured dirt biker in the Bear Creek area who had sustained a serious leg injury. The trailrider was once again used to extract the subject… thanks again CRIS for the use of the chair!
In both situations each party realized they needed help and quickly called 911. Don't forget, rescues in Canada are free. When things go wrong, don't hesitate to call!