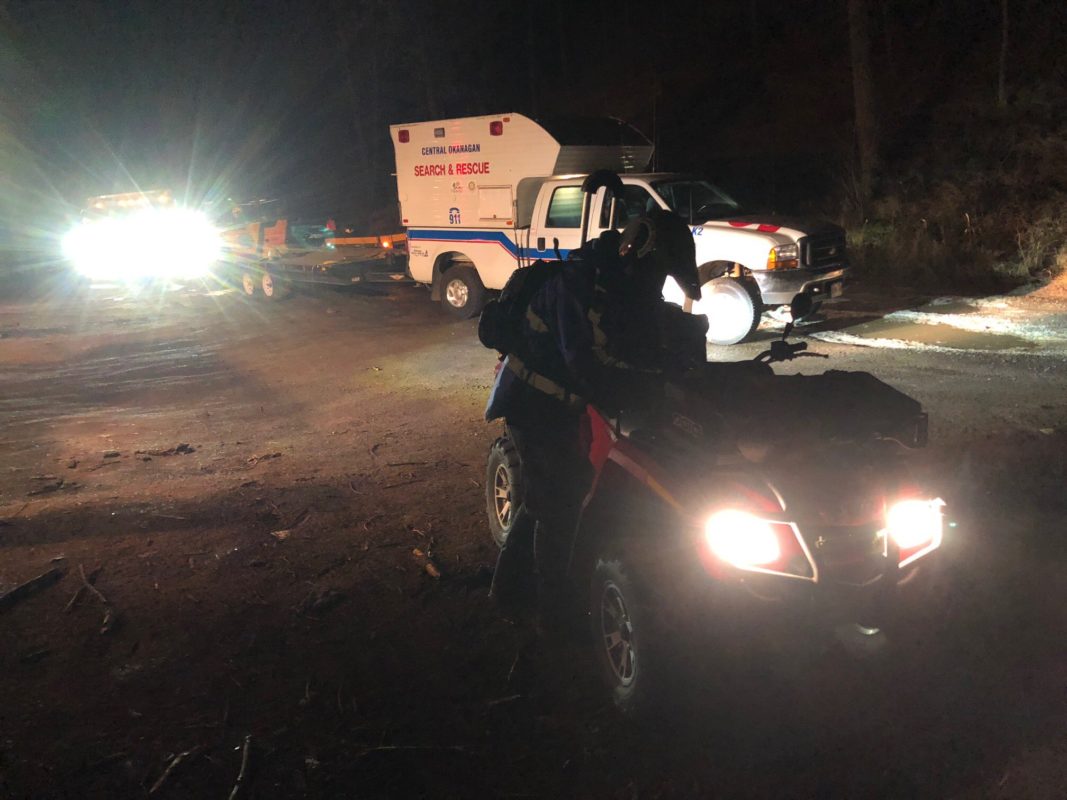 On Saturday, COSAR assisted the West Kelowna Fire Department in rescuing a young man from a cliff near McDougal Rim.
Just after 4 p.m. Saturday, West Kelowna Fire asked for assistance in helping a young hiker who became disoriented in the steep terrain and called police for help.
A dozen COSAR members responded, and, after a brief search, the teenager was located.
Rope teams lowered the man, and four firefighters and two COSAR members walked the subject out to the north end of Rose Valley Reservoir. He was checked by paramedics and released.