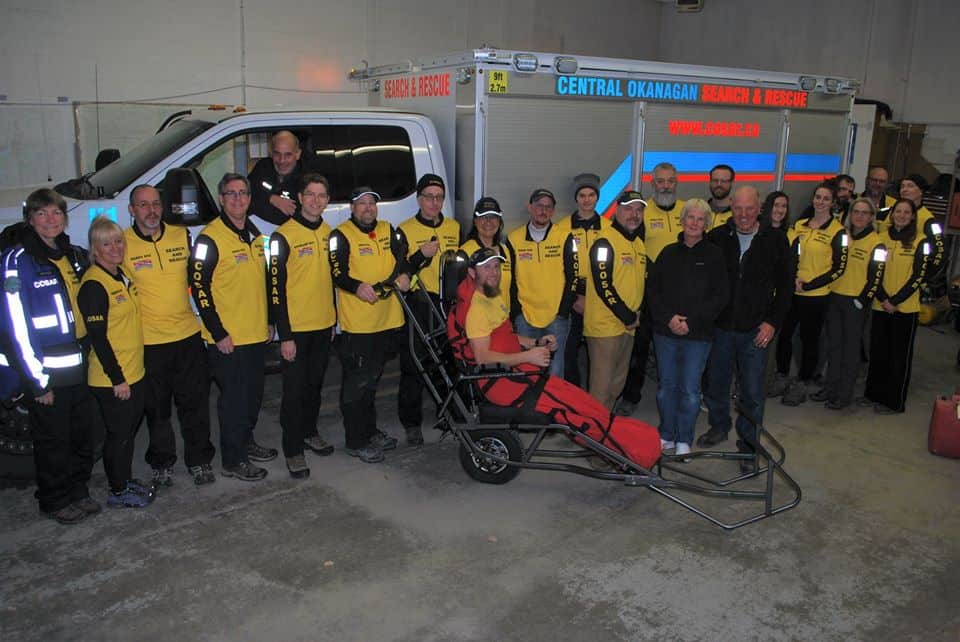 Last year, Raymond Imbeau and partner Barbara Kitz donated $700 to COSAR so we could buy a TrailerRider chair.
The fact that they raised the money by riding backroads on their Can-Am ATV, collecting discarded cans and bottles, and then cashing them in made the feat even more amazing.
In all they collected over 8,000 refundable liquor bottles, juice boxes, water bottles, and beer cans including a one-day haul of 1,250 cans from a single location in the south Okanagan.
So we were more than surprised this week when Ray and Barb called us up and said they had another donation.
On Thursday night the two environmental stewards donated a whopping $1,800 to Central Okanagan Search and Rescue. What was even more impressive was that the money came from collecting over 20,000 recyclable beverage containers this summer.
"We spent a month in the Kootenays, near the Bugaboos and as far south as Invermere. We didn't find as many bottles there. Most came from the Okanagan," said Imbeau.
After last year's story went viral, neighbours of Imbeau and Kitz started leaving their recyclables for the couple.
"We have about 10 families that donate to us. It helped a lot," said Imbeau.
As well, every night the couple walks a mile-long circuit in their central Kelowna neighbourhood where they also collect recyclables.
"Because of the generosity of people like Ray and Barb we can continue to improve our ability to help people in need," said Dan Schlosser, president of COSAR.
"Until the province or feds introduce a stable funding model, we must rely on fundraising to stay fully operational," he added.
The TrailRider that Ray and Barb helped purchase is used for rescuing injured people that can't walk but don't require a stretcher.
In the past COSAR used to borrow a TrailRider from CRIS (Community Recreational Initiatives Society) Adaptive Adventures, an organization that uses the device to take mobility-challenged adventurers out into the forest.